Electric
Bolin 2007 Billy Gibbons Super Model Trans Blonde #1 of 5
John Bolin 2007. Billy Gibbons Super Model in Translucent Blonde Finish.
#1 of 5.
2 Piece Figured Ash Body.
1 Piece Tiger Stripe Flame Maple Cap Neck.
Reverse Headstock.
Seymour Duncan '59 Little Strat Pickup.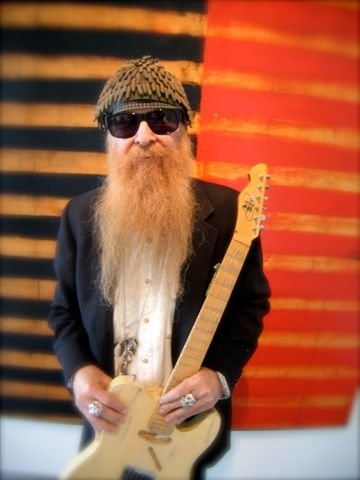 Billy G. with Super Model.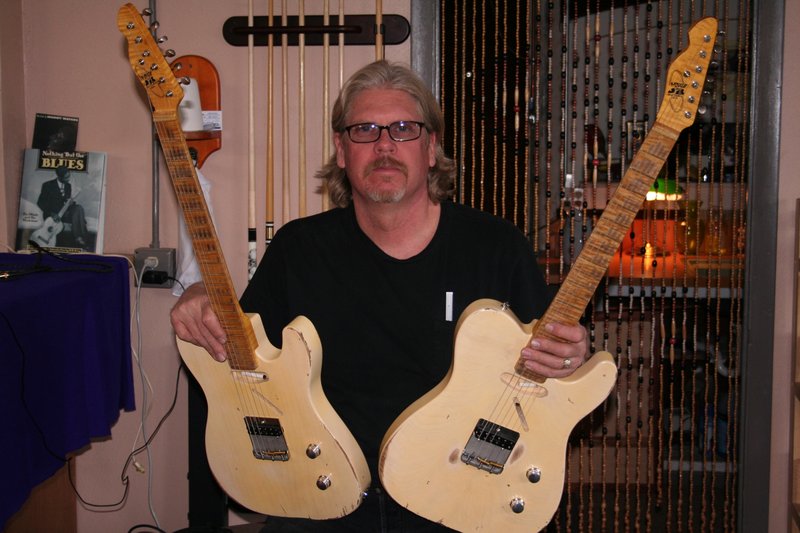 In John Bolin's Workshop, #1 is on the Right.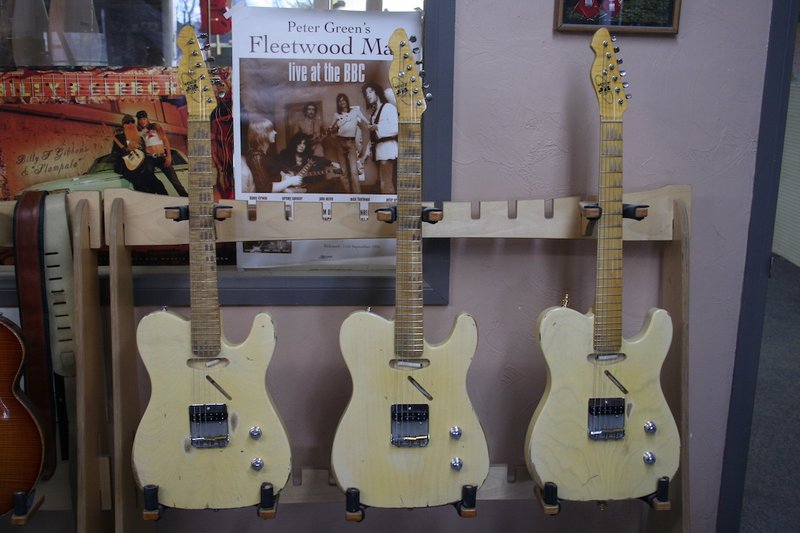 #1 is on the Left.