Electric
Derrig 1985-86 Les Paul '58 Iced Tea Burst
Kris Derrig 1985-86.
Les Paul '58 in Iced Tea Burst Finish.
2 Piece Flame Maple Top.
1 Piece Mahogany Body & Neck with Brazilian Rosewood Fretboard.
This is the 3rd in series after the Slash's one and #12 in sequence within the 24 guitars he ever built.
#8 2285.
Kris DERRIG (1954-1987)
Kris died in May 1987 from a form of cancer. He didn't live to see the impact his Les Paul replica would have on Guns N' Roses debut album, Appetite For Destruction, and the signature sound of Slash.
Jim Foote from Music Works holding 8 2285 (left) & 8 1058 (right) Derrig's LP's.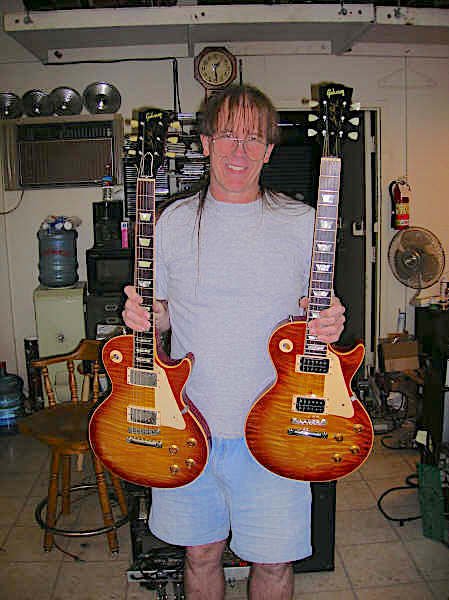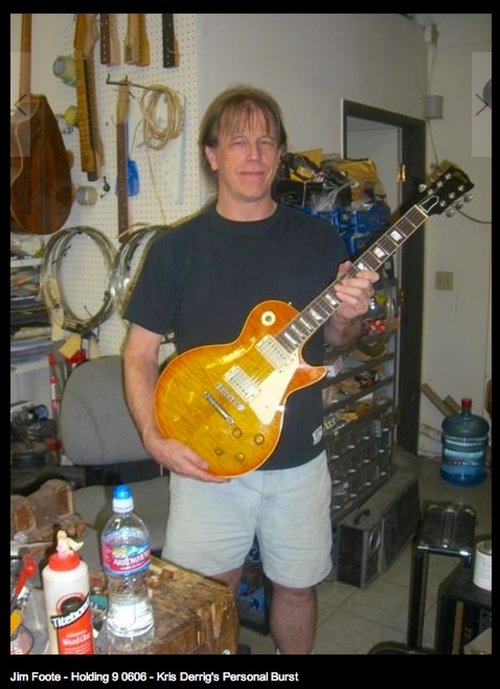 Jim Foote holding Kris Derrig's Personal Burst 9 0606. Courtesy of MCI Music.
I recommend to read the following very interesting article about Kris Derrig
https://www.decibelgeek.com/30-years-later-look-back-life-legendary-luthier-kris-derrig/