Electric
Fender 1993 Stratocaster "Schultz O' Caster" Sunburst #028 of 29
Fender 1993. Stratocaster "Schultz O' Caster" #028 of 29.
Custom Shop.
Brown Chocolate Sunburst Finish.
1 Piece Flame Solid Maple Body.
Birdseye Maple Neck with Pau Ferro Fretboard & Custom Abalone Tree-of-Life inlay done by Bill Swank and Larry Sifel.
Silver Lace Sensor Pickups with Black Covers and TBX tone for the bridge/middle pickups and a standard tone for the neck pickup.
In 1993, Fender's Board Chairman and CEO William "Bill" Schulz challenged the Fender Custom Shop to design and build a limited edition, investment-grade Stratocaster that would exemplify the innovation, creativity, craftsmanship and high-quality capabilities of that recently founded facility.  Only 29 of these instruments were made and they were to be used by Fender salesmen and distributors as Custom Shop samples. 
The resulting design, created by Masterbuilder J.W. Black, far exceeded Bill Schultz's expectations and quickly set the standard for Custom Shop offerings.  When finally made available for sale, these 29 collector-grade instruments immediately disappeared from the marketplace.
Although the original name reflected its inlaid fingerboard design, this model became better known as the "Schultz-O-Caster" in honor of the man who most people credit with saving the iconic Fender brand from near demise under CBS and who had commissioned it's creation.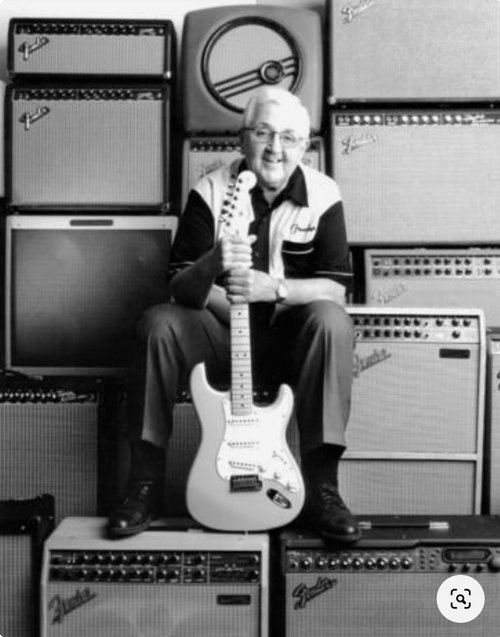 Bill Schultz.

Master Builders, la creme de la creme.
The guitar was featured in the Winter 1993 • Vol. 9 issue of The Fender Frontline magazine p.10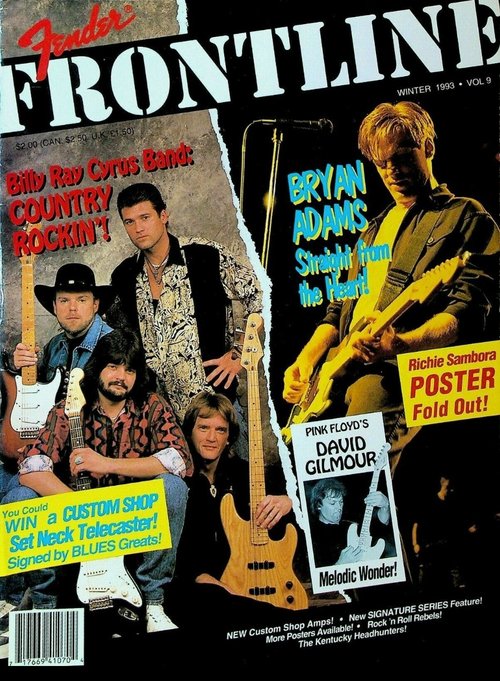 Page 10.
and is also reproduced on page 86 of the 'Fender Custom Shop Guitar Gallery' book by Richard R. Smith.