Electric
Fender 1995 Stratocaster 'First Breath' NAMM Show '95 Carved by George Amicay & Painted by Robert Wyland #1 of 2
Fender 1995. Stratocaster 'First Breath' #1 NAMM Show 95.
Custom Shop.
Carved by George Amicay & Painted by Robert Wyland.
From Stephen Monaco's Collection.
#1 of only 2 built. #2 guitar is in Wyland's Collection.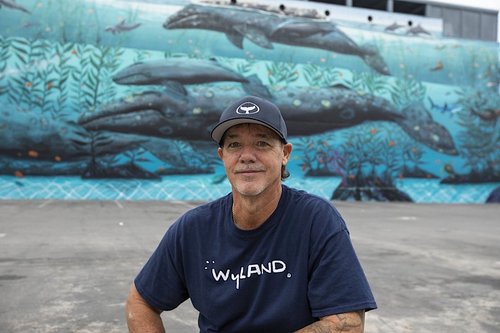 Robert Wyland
Inspired by the work of Jacques Cousteau, Wyland began painting the underwater realm in the early 1970s, hoping people would respond to his work's message of environmental responsibility.
Today, he is the world's most widely collected marine life artist, internationally renowned as a pioneer of the environmental art movement. An estimated one billion people view his artwork each year — particularly the mammoth Whaling Wall murals he paints to promote the preservation of the oceans and their creatures.
Over the years, Wyland has explored many mediums — painting in oils and watercolors, sculpting in bronze and Lucite, shooting fine art nature photographs, even creating expressionistic abstracts that incorporate seawater. His art captures whales, dolphins, sea turtles, manatees and reef life in their natural habitat, alive with spirit and grace. Wyland's paintings and sculptures are known for their vivid coloration, true-to-life detail, and the soul that shines through the eyes of each marine creature portrayed. A passionate diver, he spends innumerable hours each year swimming with aquatic inhabitants, drawing inspiration that fuels both his art and his life.
The guitar is reproduced in Fender Frontline Magazine Spring 1997 Vol.21 p.32
Frontline Spring 1997 Vol.21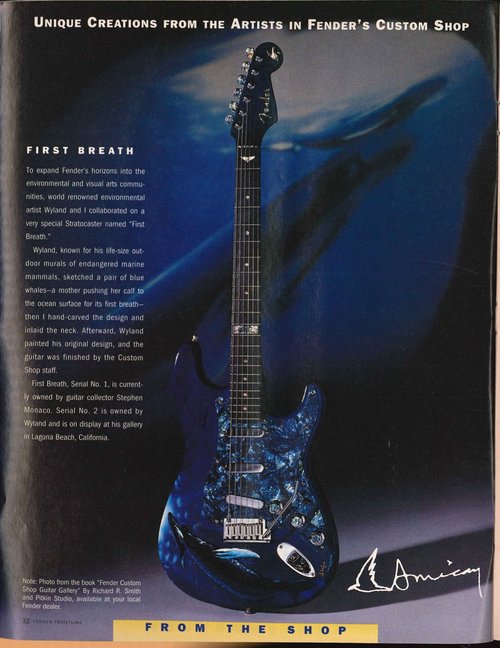 Reproduced as well in the Fender Custom Shop Gallery Book by Richard R Smith p.41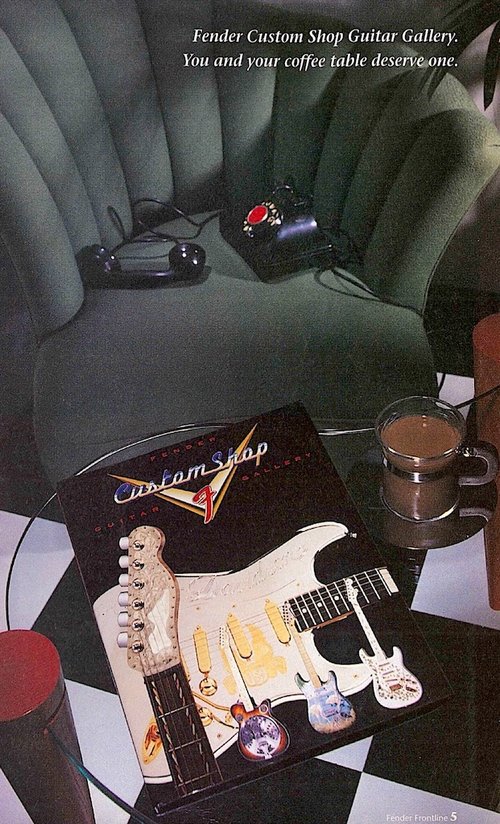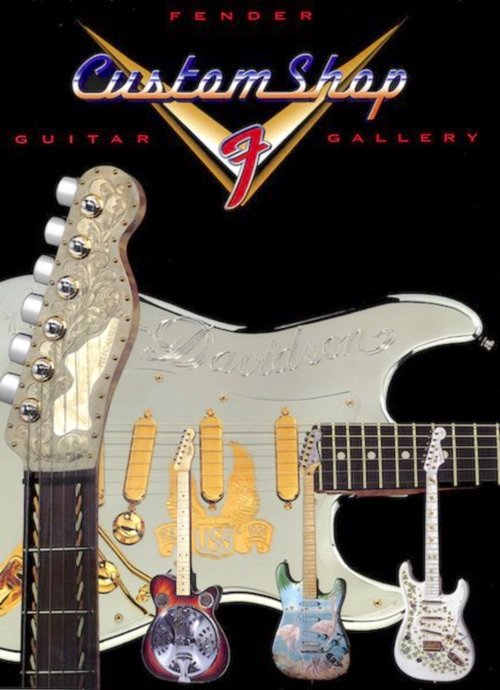 Fender Custom Shop Gallery Book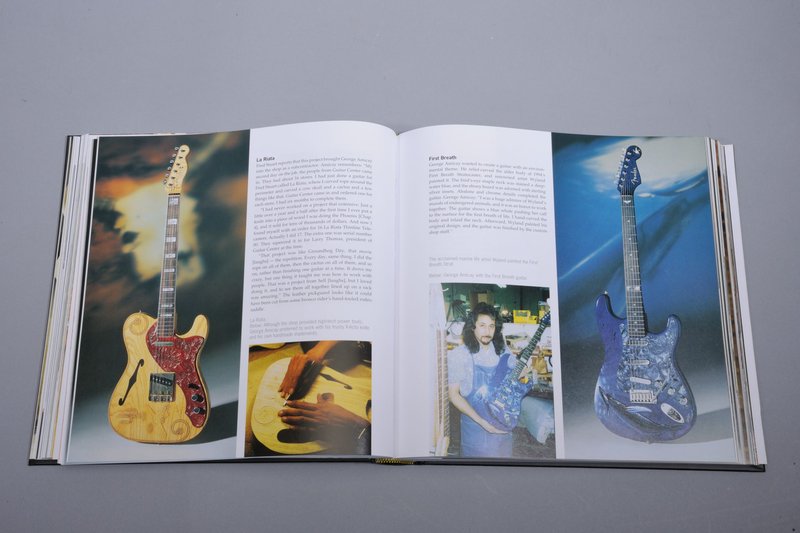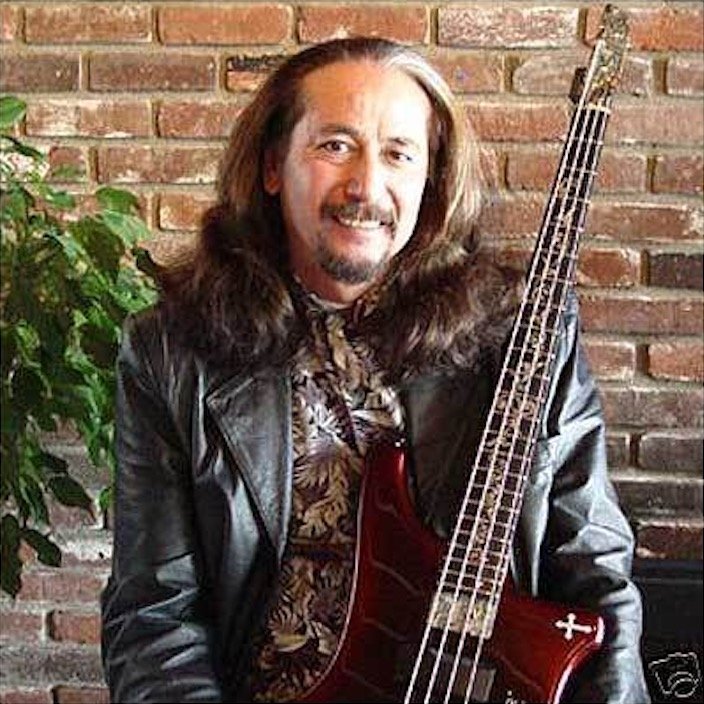 George Amicay, Master builder.