Electric
Fender 1997 Stratocaster Jimi Hendrix Monterey Masterbuilt by Duane A. Boulanger & Painted by Pamelina H. #FM-001
Fender 1997. Stratocaster Jimi Hendrix Monterey #FM-001
Painted by Pamelina Hovnatanian ©97.
Masterbuilt by Duane A. Boulanger with Stamp on the Spring Claw.
Custom Shop.
This Guitar was built for the Fender Museum as you can see by the serial number #FM-001.
All others Monterey Stratocasters bear #0XX of 210" as 210 guitars were built.
Instead of going to the Museum, the guitar was sold to Fender Masterbuilder John English (deceased June 2007).
When he got sick, John English sold the Guitar to a Private Collector in Texas where it has sat until 2015.
The "Standard Jimi Hendrix Monterey" Stratocaster is ranked on Strat Collector/Tom Watson's "A-List" as the #3 Fender Custom Shop Strat:
The number after the guitar is the total number of units manufactured.
"A" List
1993, Harley-Davidson 90th Anniversary Stratocaster. 109
1994, Playboy 40th Anniversary (Marilyn Monroe) Stratocaster. 175
1997, Jimi Hendrix "Monterey" Stratocaster. 210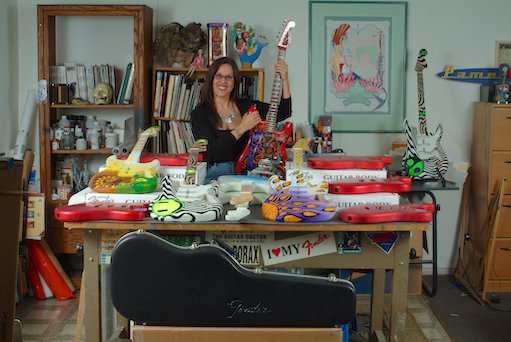 Photo in Studio © Pamelina H.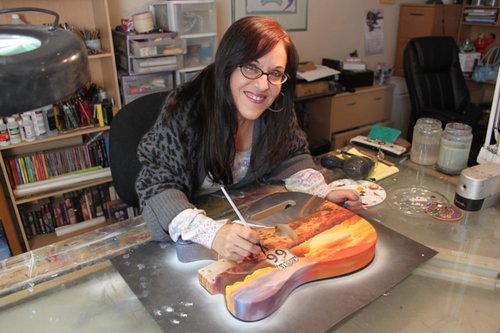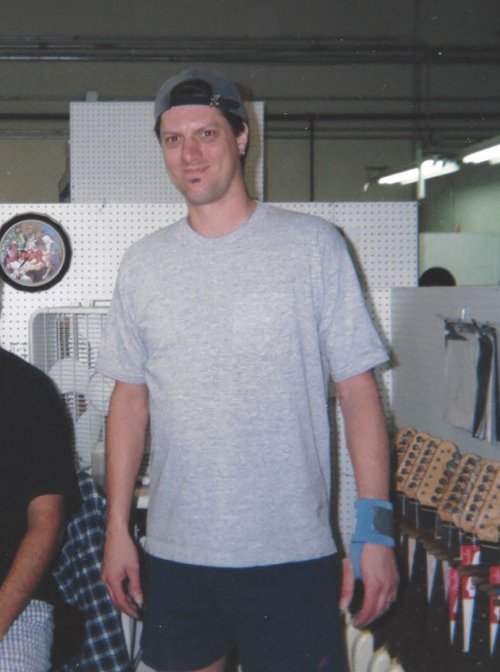 Duane A. Boulanger, Fender Master Builder from Dec. 1992 - July 2008 - then went to G&L in 2009. Photo Courtesy of John Page.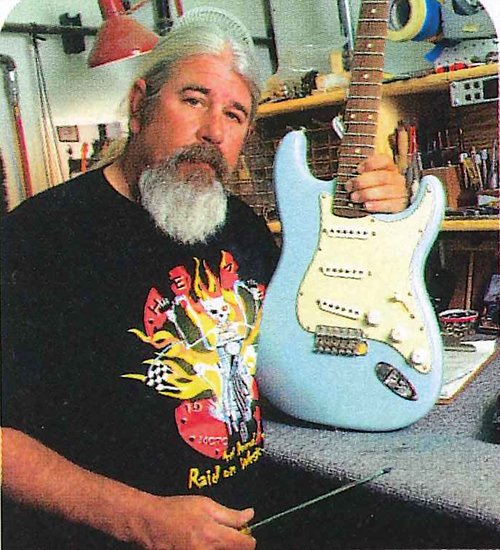 John English Senior Master Builder.
Senior Master Builder John English who passed away June 28th 2007 at the early age of 57 was raised on '50s and '60s rock 'n' roll. He joined Fender in 1970, working alongside company pioneers such as Freddie Tavares and Bill Carson, and was a driving force in the early days of the Fender Custom Shop, helping to define the creative environment that continues in the shop to this day. One of the original Custom Shop builders, he was internationally renowned for his custom, concept and art guitars. He was a guitarist, drummer and artist who worked in the United States and Europe, and was a true original whose creations used exotic woods, metals, plastics, stones and bone, and were inspired by music, art, architecture and nature. He built custom guitars for countless musicians and collectors, ranging from Eric Clapton to President George W. Bush. His collaboration with surf guitar king Dick Dale resulted in one of the first Fender Custom Shop signature model guitars; he created Fender's first Japanese signature guitar with Michiya Haruhata, and his trio of concept guitars created with art phenomenon Shag caused quite a sensation at the 2003 NAMM show.