Electric
Fender 2003 Stratocaster "Critter Jungle" Artwork by Gina Schatz & Painted by Pamelina H. #1 of 2
Fender 2003. Stratocaster "Critter Jungle".
Painted by Pamelina Hovnatanian.
Custom Shop.
Original Artwork by Gina Schatz.
Chrome Hardware.
#1 of only 2 built.
The "Critter Jungle" #2 is on display @guitarmotel.net as well, so have a look !!
#CN9 5114.
From GuitarMania series.
Guitar Mania On The Streets Of Downtown Cleveland 2002
GuitarMania® is a Greater Cleveland community public art project that seeks to raise money for its two benefiting charities – United Way of Greater Cleveland and the Rock and Roll Hall of Fame and Museum's education programs. The project consists of large, 10-ft tall Fender® Stratocaster® guitars creatively transformed into works of art by local artists and national celebrities. The guitars are displayed on the city streets of Cleveland for residents and visitors to enjoy. Several of the guitars are also placed throughout the terminal and concourses of the Airport.
Cleveland artists and other rock-stars designed and decorated large fibreglass guitars then scattered them around downtown Cleveland.
Have a look here
https://www.pbase.com/tremont/clevelandguitars&page=all
to see all these guitar sculptures on site in downtown Cleveland in 2002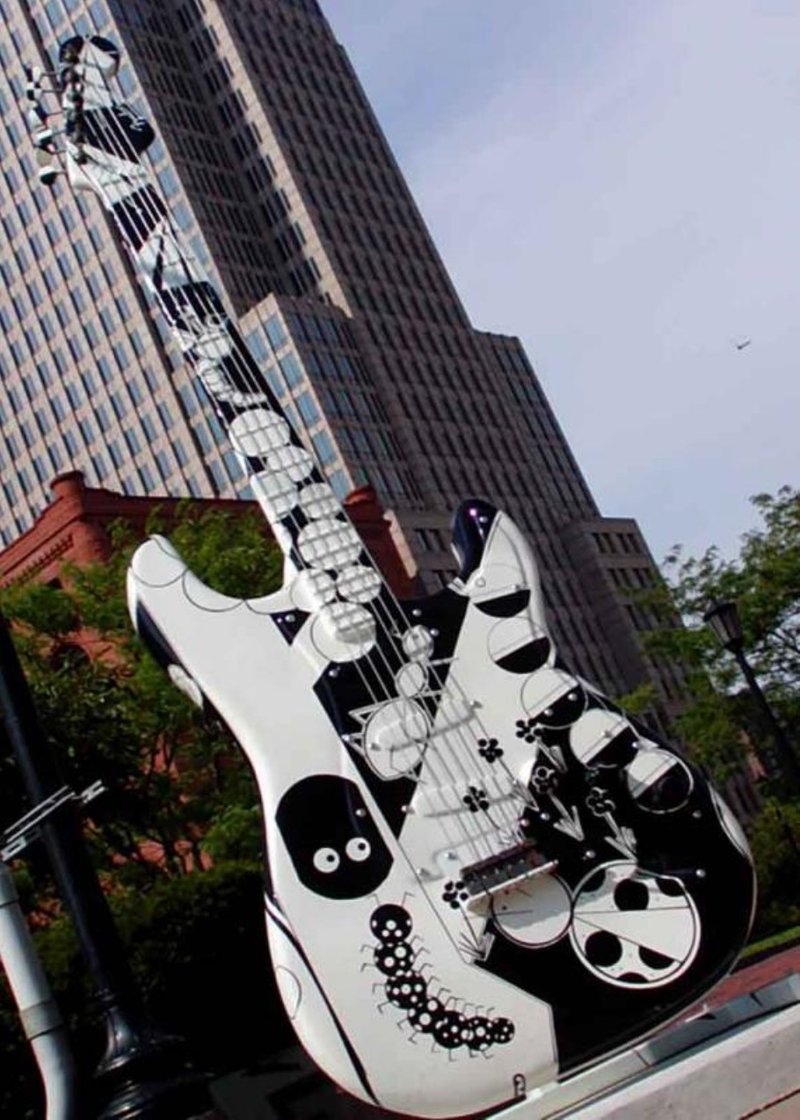 Critter Jungle sculpture on site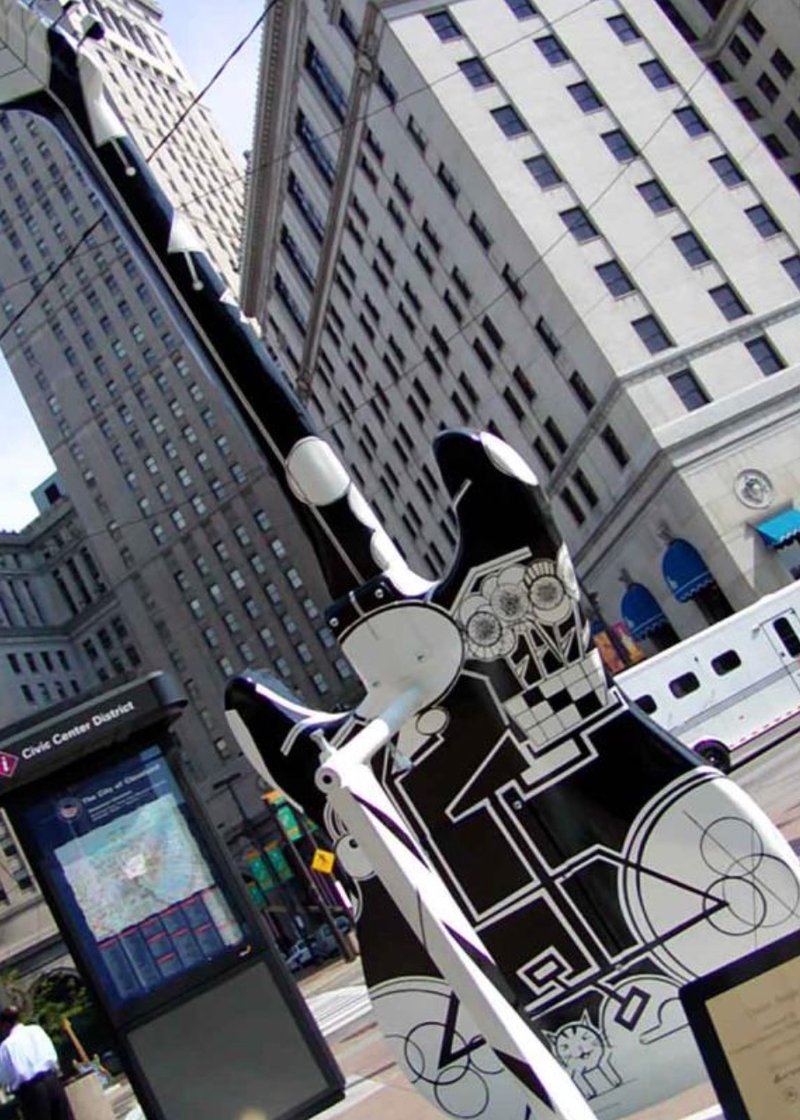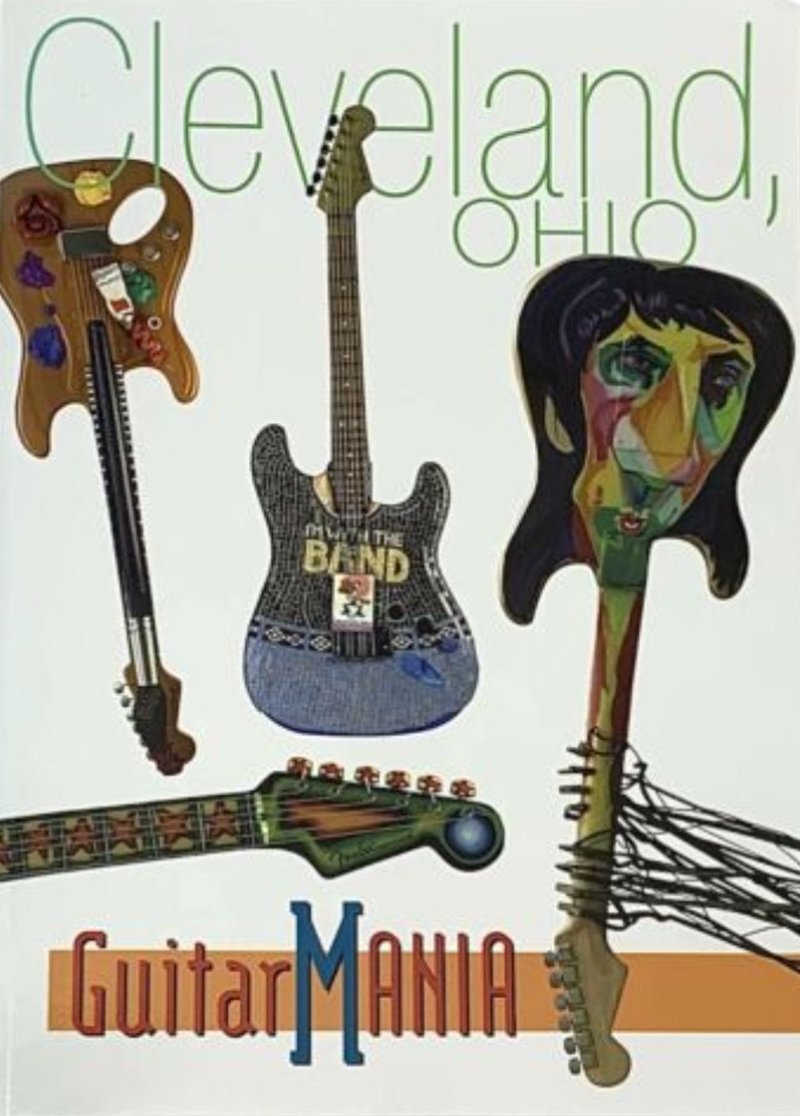 Guitar Mania Catalogue, Bill Pappas (Photographer), Jane Campbell (Introduction)
ISBN 10: 0972504109 ISBN 13: 9780972504102
Publisher: United Way Services, 2002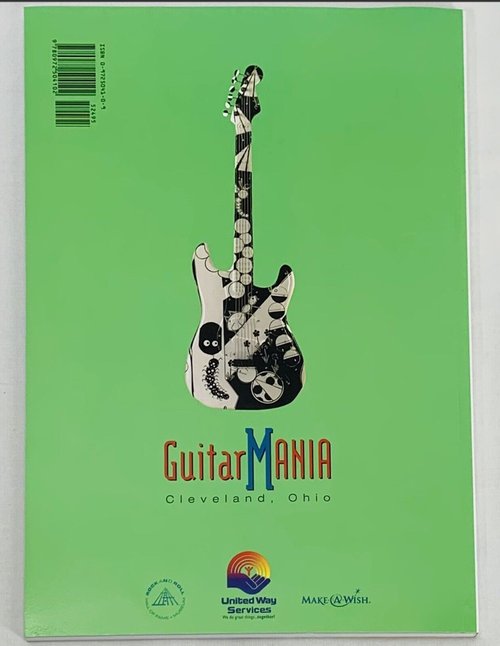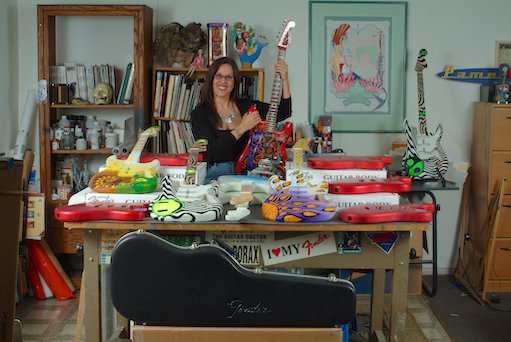 Photo in Studio © Pamelina H.