Electric
Gibson 1997 Les Paul Standard Slash Snakepit #38 of 75
Gibson 1997. Les Paul Standard Slash Snakepit #SL38.
Custom Shop.
#38 of 75.
The Gibson Custom Shop Slash Model Les Pauls' were made from 1996 to 1998.
Slash get the first four including the prototype, the only one with the carving on the body turned 90 degrees to be viewed right side up when displayed on a guitar stand.
In 1998 Slash's studio was broken into and his guitars were stolen, including 3 of them (also the "Snakepit" prototype). Today Slash has only one of them.
Gibson outsourced the original cobra to an other company for the CNC work.
Bruce J. Kunkel, Master Luthier/Designer and Creator of Art Guitars at the Gibson Custom Shop, carved the body.
Bruce resigned at the end of 2017 to build his own line of instruments under the Kunkel name.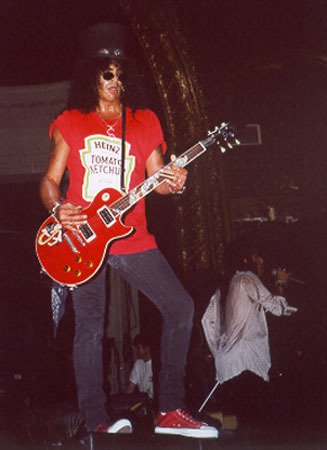 Slash