Acoustic
Greven 1978 Jumbo Amber Natural
John Greven 1978. Jumbo in Amber Natural Finish.
2 Piece Spruce Top with Abalone Binding.
Solid Flame Maple Sides.
2 Piece Chevron Stripe Flame Maple Back with Abalone Inlays.
Tiger Stripes Flame Maple Neck with Sculpted Neck Heel.
Rosewood Fretboard with Custom Engraved Mother of Pearl Inlays.
Rosewood Bridge.
Headstock with Brazilian Rosewood Overlay Inlaid in MOP with the John Greven Logo & an Engraved Cartouche.
Full Binding on the Body, Neck and Headstock.
Tortoise Pickguard.
Sealed Gold Tuner with Brazilian Rosewood Tuning Pegs.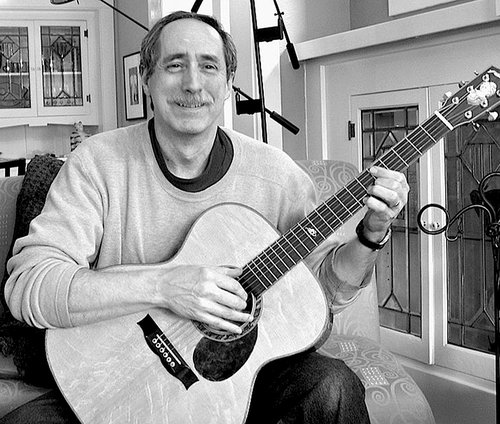 John Greven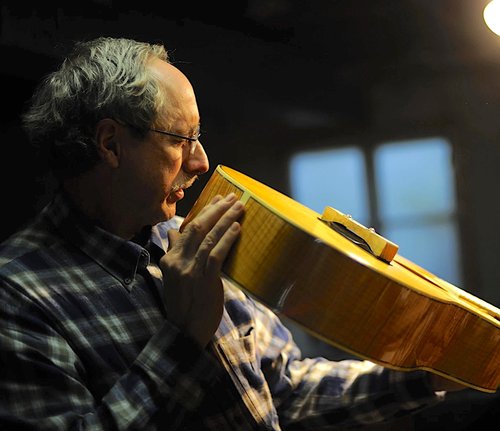 From John Greven Website in his own words:
For the past 60 years, I have been creating custom instruments for a select group of musicians from around the world. They have come to appreciate the superior sound quality and ease of playing characteristic of my guitars. Where did it all begin?
Working for George Gruhn at Gruhn Guitars in the late 60's through the mid-70's repairing and restoring exceptional vintage instruments taught me what was possible.  The experience gave me a direct measure of how the best of the vintage instruments compare to their modern counterparts and was the primary impetus for me to go into full time guitar making. I knew it was up to the small shop builder to bring back the big pre-war sounds. This has been and still is my life's goal as a guitar maker. I believe it possible to recreate not only the look and feel of the originals, but the sound as well.
PHILOSOPHY
My goal has been a simple one; build the best sounding, easiest playing, most powerful guitars on the planet.  Fortunately, 60 years of building and 2200+ guitars provided me with the experience to do just that.  It also allowed me to voice any instrument to fit the specific needs of the player through wood choices, construction details, and body styles.
While shop foreman at Gruhn Guitars in the early to mid-1970's, I was fortunate enough to work on some of the finest vintage guitars ever made, in particular Red Smiley's pre-war D-45 and Charlie Monroe's pre-war D-45.  Both guitars are iconic in their tone and power. Their sound haunts me to this day and is, in my mind, the "holy grail" of guitar tone. It is this sound which forms the basis of the Greven sound.
I looked for materials that would give me the voice I seek, but more than materials alone, I have built very much like Martin and Gibson did in the early 1930's; light, strong  heavily scalloped bracing, low body mass, and thin, flexible finishes. My guitars are "modern" where modern adds to the function without impacting tone, but the feel and sound is every bit "vintage".  Powerful over the entire range of the fingerboard, deep and rich texture to the voice, responsive to a fault are all descriptive of my guitar sound.