Acoustic
Harmony 1971 H169 Buck Owens American
Buck Owens Harmony American Model
Flat Top Acoustic Guitar made in Chicago by Harmony in the first half of the year 1971
Model H169
Serial # 9912H169 -12190100
F-71-FS
Red, White & Blue Lacquer Finish
Spruce top
Birch sides & back
Mahogany Neck with Rosewood Fingerboard.
This Harmony guitar was given to his sister Dorothy by Buck himself as a tribute and acquired from her estate.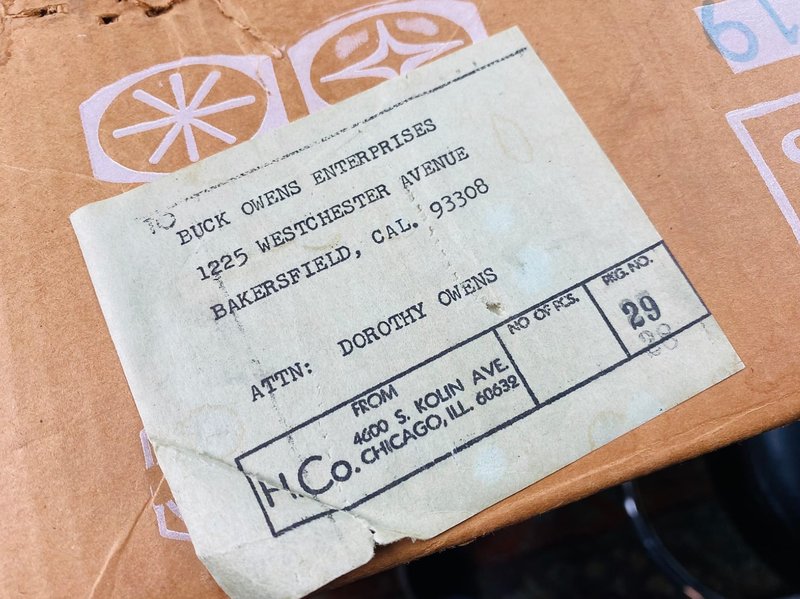 This patriotic-themed flat top is one of THE classic pieces of fretted Americana, and a surprisingly good-sounding instrument to boot! When Buck Owens appeared on TV's HEE HAW in 1969 with a red, white, and blue flat top guitar built for him by Semie Moseley, it seemed like an obvious idea to sell them. Buck was never one to miss a marketing opportunity, after all. A licensing deal was struck between Sears, Roebuck and Co. and Buck, and the actual guitars were built by Harmony in Chicago for sale in the retailer's catalog.