Electric
Modulus 1983 Flight 6 Monocoque All Carbon Fiber
Modulus 1983. Flight 6 Monocoque. All Carbon Fiber.
Modulus "Flight 6 Monocoque" So rare that of the approximate combined 100 guitars and basses made only about 25 were electric guitars!
Modulus founder Geoff Gould, inspired by his background in aerospace engineering, designed this instrument.
At the Met Museum Fifth Avenue, NY, for the "Play it Loud" Exhibition, April 8th–October 1st 2019, Steve Miller's Modulus Flight 6 was on display in Gallery 199.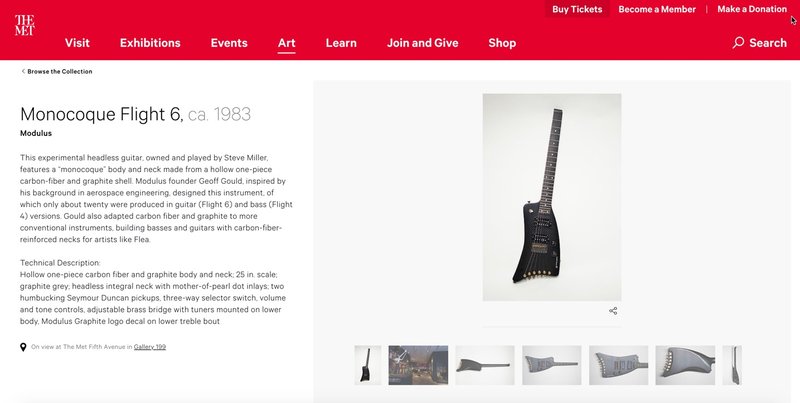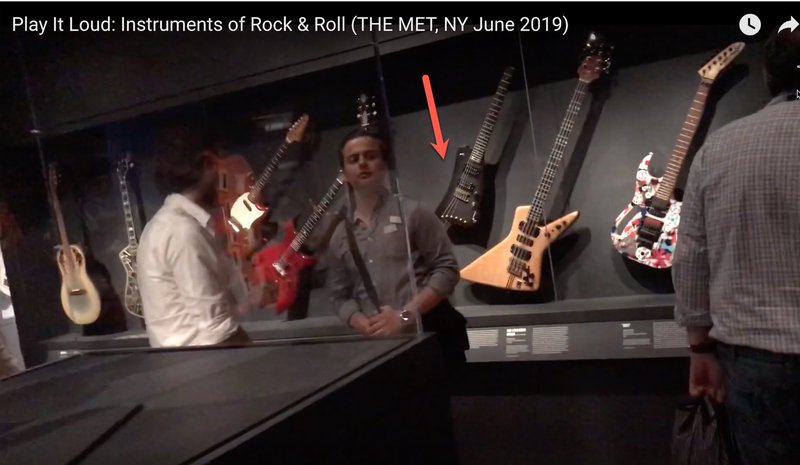 See: https://www.metmuseum.org/art/collection/search/8148999