Electric
Pensa-Suhr 1988 Flat Top Strat MK Custom Glossy Black w/Matching Headstock & EMG Pickups
Pensa-Suhr 1988. Flat Top Strat MK Custom in Glossy Black Finish with Matching Headstock.
Binding on the Body and the Headstock.
22 frets Maple Neck with Rosewood Fretboard.
Recessed Floyd Rose Tremolo Bridge and Locking Nut.
SA/SA/85 EMG Pickups.
Volume Control and SPC Control Pots
Gold Hardware.
#880601A
Built for Klime Kaucescu.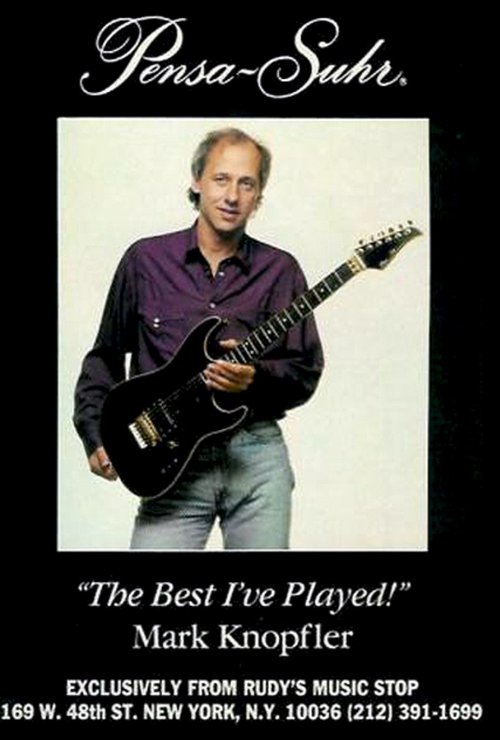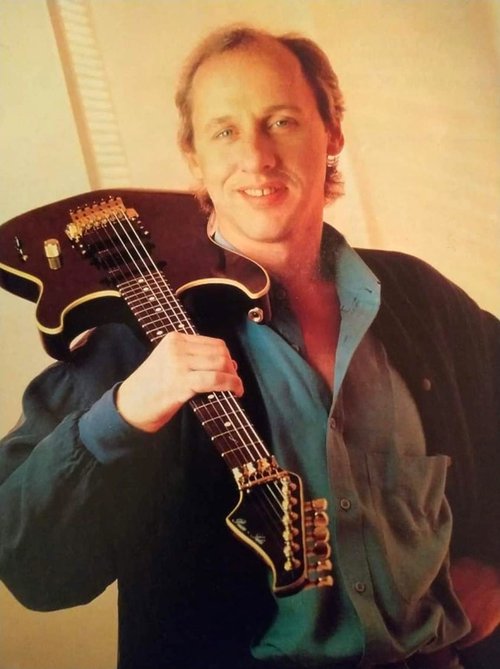 Mark Knopfler.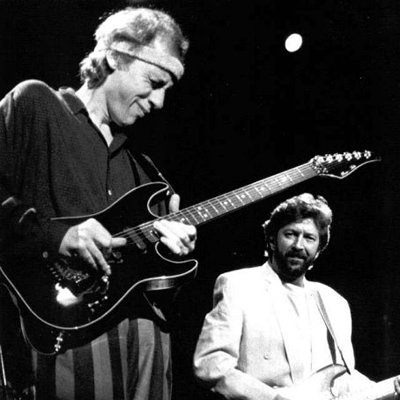 Mark Knopfler and Eric Clapton.