Electric
R' Custom 1985 by John Suhr Flat Top Strat EX-James Ralston
R' Custom 1985 by John Suhr. Flat Top Strat in Olympic White Finish.
EX-James Ralston #JR-4
1 Piece Maple Neck with Stratocaster Headstock bearing the R'Custom Logo.
Rosewood Fretboard.
Recessed Floyd Rose Tremolo Bridge and Locking Nut.
S/S/S EMG Pickup Configuration.
Built for James Ralston and used on several tours with Tina Turner.
You can see James Ralston playing it at Tina Turner's "One Last Time Concert", Wembley Stadium in 2000 before he gives it, (or sells it) to Tommy (dedication on the back of the head).
The guitar was modified later, you can see the traces of the original location of the potentiometer and the inverter which have been moved. The original holes have been filled in but not masked. You can also notice the holes (since filled) on the lower side next to the Floyd Rose Tremolo Bridge.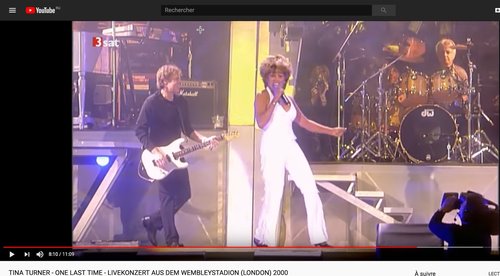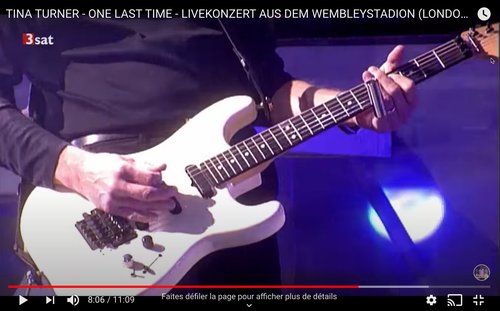 Built, signed and dated by John Suhr 08/1985.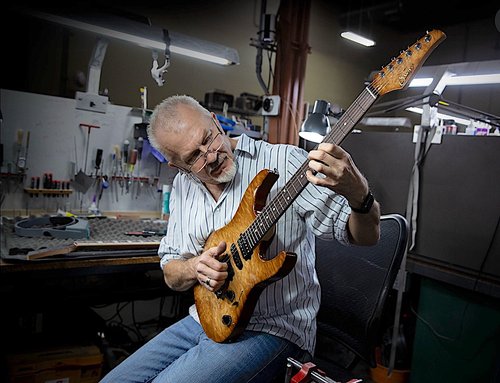 John Suhr.