Bass
Schecter 1980 P-J Bass Fretless Dream Machine EX-Phil Kohn
Schecter 1980. P-J Bass Fretless Dream Machine All Rosewood
EX-Phil Kohn.
1 Piece Solid Rosewood Body.
1 Piece Solid Rosewood Fretless Neck with Telecaster Style Headstock.
Schecter F530T Precision Bass & F541T Jazz Bass Tapped Pickups with Push-Pull Pots.
Gold Hardware.
#S8-206.
This is a photo of Curved Air in 1975.
Together with Stewart Copeland, Phil Kohn was a member of "Star Naked and the Car Thieves", and "Curved Air".
"Record Mirror" from August 16th 1975, mentions that Phil decided to leave the band.
On this photograph Phil Kohn is on the left, and Stewart Copeland is on the right.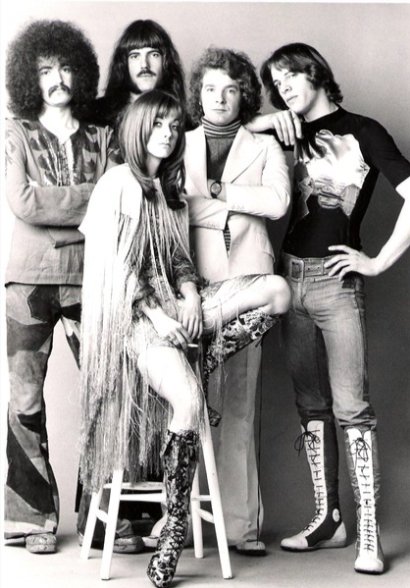 Phil Kohn in 1981 with his brand new Schecter Dream Machine Fretless Bass!!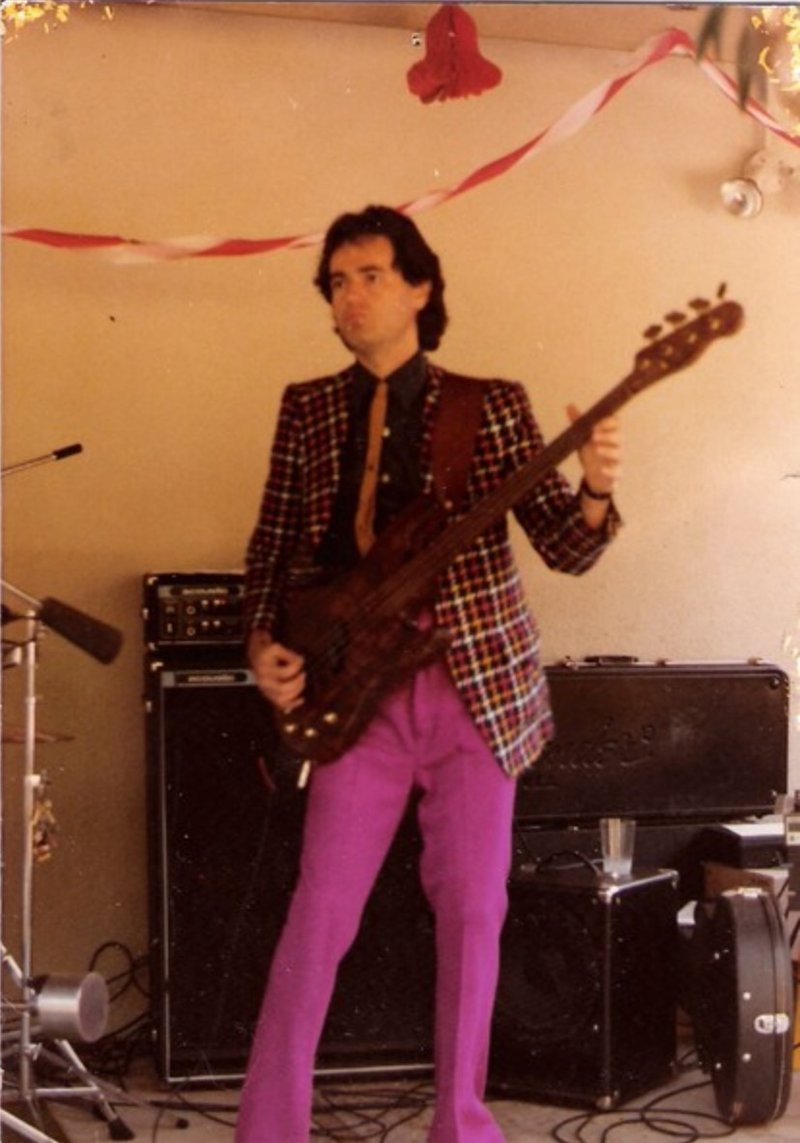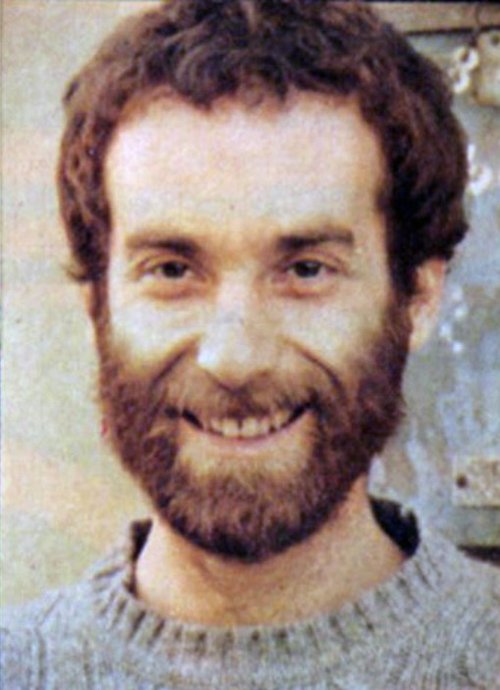 Dave Schecter.