Electric
Schecter 1983 Stratocaster Dream Machine EX-Bruno Linck
Schecter 1983. Stratocaster Dream Machine Hardtail Lefty Translucent Crimson Red.
EX-Bruno Linck.
2 Piece Solid Alder Body.
1 Piece Maple Neck with Rosewood Fretboard.
Schecter F400E Pickguard Assembly with FT500 Tapped Pickups.
Brass Hardware
#CS8317.
Rare Decal 'SCHECTER Lead Guitars'
French Importer and Distributor for Schecter was Nashville Guitar Workshop, 18 rue de Douai in Paris France,
Guitars were then assembled by Michel Scamps and retailed by the next corner guitar shop, Lead Guitars, located at 75 rue Jean-Baptiste Pigalle.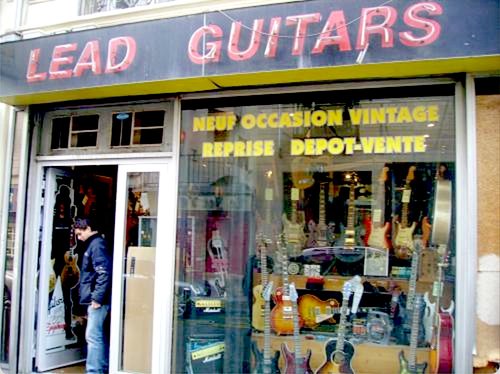 This instrument was a special order for the French composer Bruno Linck. (http://www.brunolinck.com )
(French Composer: http://www.imdb.com/name/nm2029429/ )