Electric
Dean Zelinsky 2018 LaVoce Z-Glide Custom Blonde
Dean Zelinsky 2018. LaVoce Z-Glide Custom Blonde.
2 Piece Flame Maple Top
1 Piece Mahogany Back.
Z-Glide Maple Neck with Rosewood Fretboard.
TruTap Open Coil Zebra Pickups.
3-way Piezo Blend Switch. This stealthy knob allows you to have either a pure Humbucker/Single-Coil output, Piezo Acoustic Output, or a blend of any combination. The Stereo Output Jack allows for isolated Humbucker/Single-Coil Output and Piezo Acoustic Output.
20:1 ratio Locking Tuners
Nickel Hardware.
#S160772.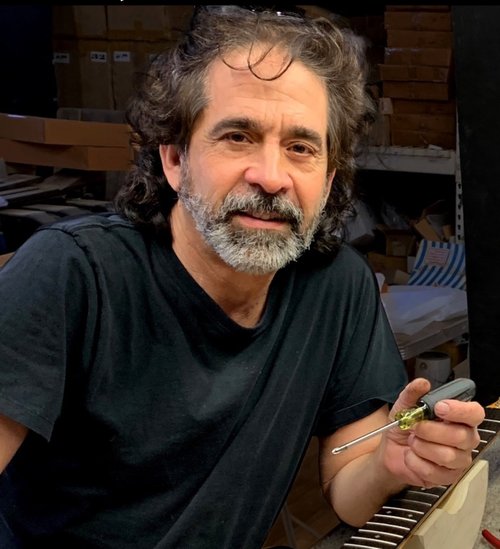 Dean Zelinsky.