Electric
Fender 1988 Stratocaster Black Widow Painted by Pamelina H.
Fender 1988. Stratocaster Black Widow.
Painted by Pamelina Hovnatanian ©88
Custom Shop Body by Art Esparza.
Maple Neck and Fretboard by Herb Gastelum dated 15/7/1988.
3 Lace Sensor Chrome Dome Pickups.
#E473802.
Herb Gastelum was a Masterbuilder at Fender that later became a legend with the Fender Custom Shop;
He really was to necks what Abigail Ybarra was to winding pickups.
Herb retired at 77 years old November 16th 2017 after 56 years @ Fender!!!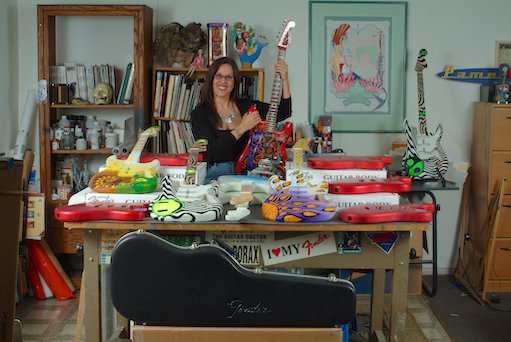 Photo in Studio © Pamelina H.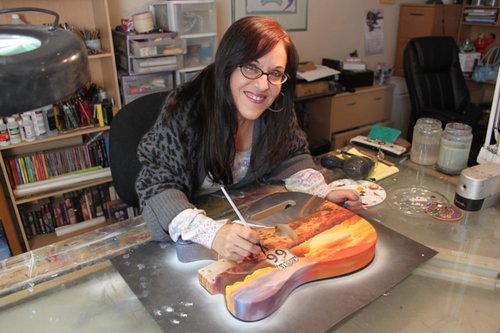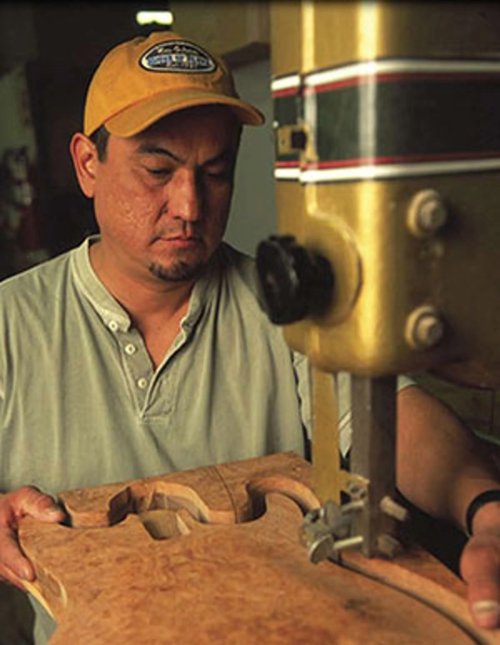 Art Esparza Masterbuilder.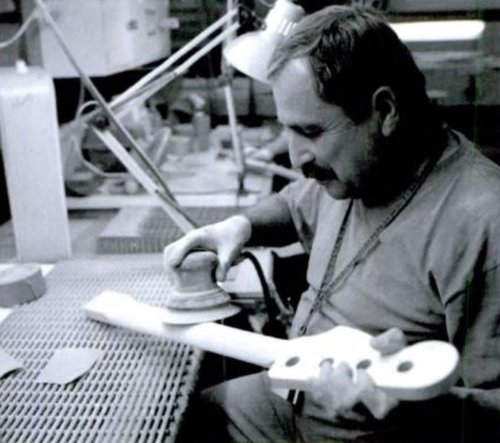 Herb Gastelum.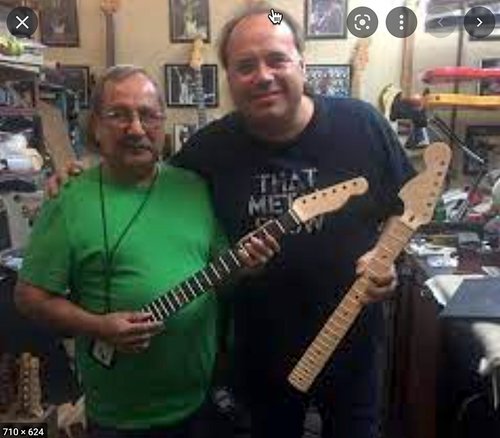 Herb Gastelum and John Cruz.