Electric
Fender 1989 Stratocaster "Leather Ass" Painted by Pamelina H.
Fender 1989. Stratocaster "Leather Ass"
Painted by Pamelina Hovnatanian signed and dated 1989.
Custom Shop Body by Art Esparza.
Maple Neck and Fretboard by Hector Montes dated 14/8/1992.
3 Lace Sensor pickups.
#CN3 0033
"Leather Ass" or sometimes named "Hot Pants" was Pamelina's first job done for Fender commissioned in 1988. Unfortunately she does not remember how many bodies she painted then.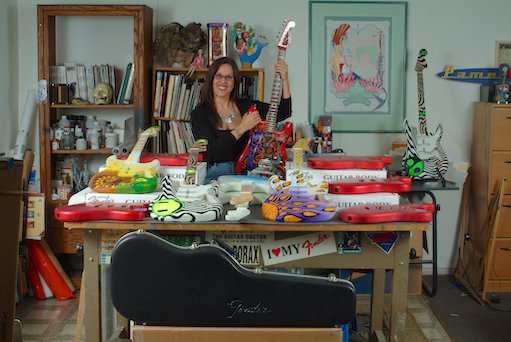 Photo in Studio © Pamelina H.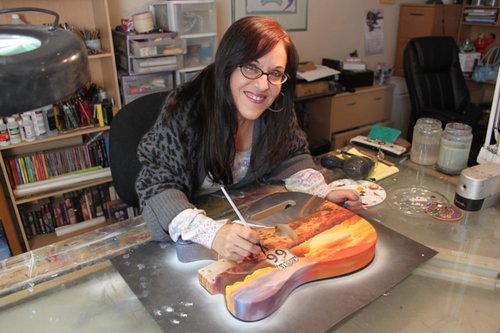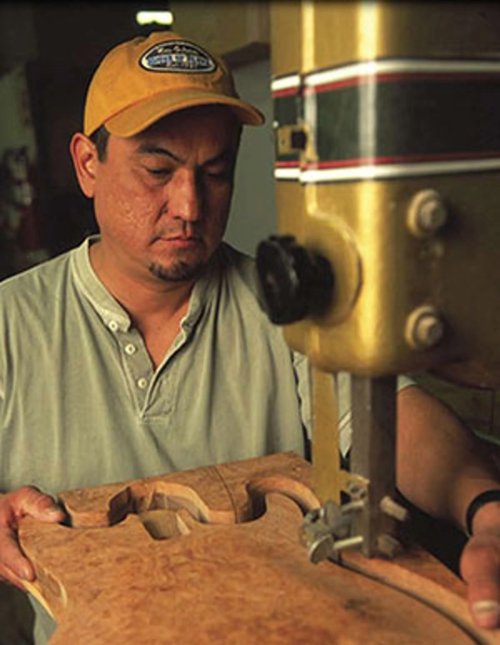 Art Esparza Masterbuilder.