Electric
Fender 1998 Telecaster Waylon Jennings Signature
Fender 1998 Telecaster Waylon Jennings Signature.
Co-designed by Jennings and Larry Brooks.
Custom Shop.
Double White Bound Black painted Body applied with a Custom Black & White Tooled Leather patch on the upper shoulder.
White Pickguard.
1 Piece Maple Neck and Fretboard with Black Dots and a Silver & Black 'W' Inlay at 12th Fret.
Banjo Tuner on the Low E String for Quick and Easy Drop D Tuning.
Chrome Hardware.
#SN6 946784
Waylon Jennings Fender Custom Shop Telecaster. In the late 90's and early 00's Fender made around 80 of these guitars. Around 30 of them were given to Waylon, who subsequently gave them away as gifts.
The other 50ish were custom orders built for customers. Besides the obvious leather inlay work, this model came standard with a banjo tuner on the low E string for quick and easy drop D tuning.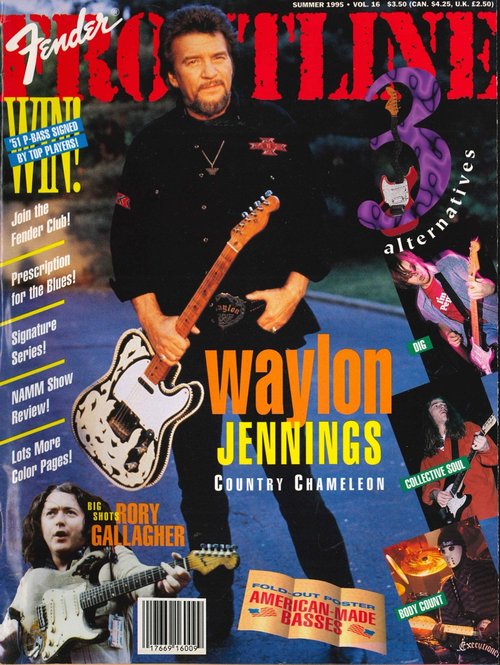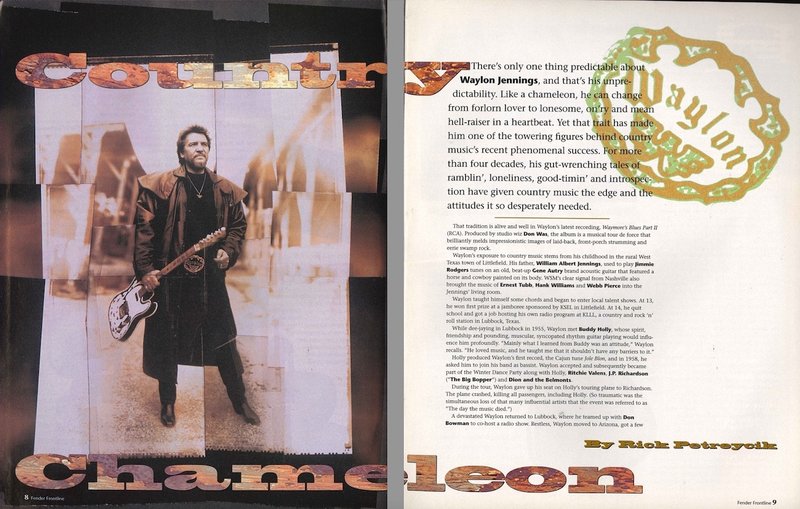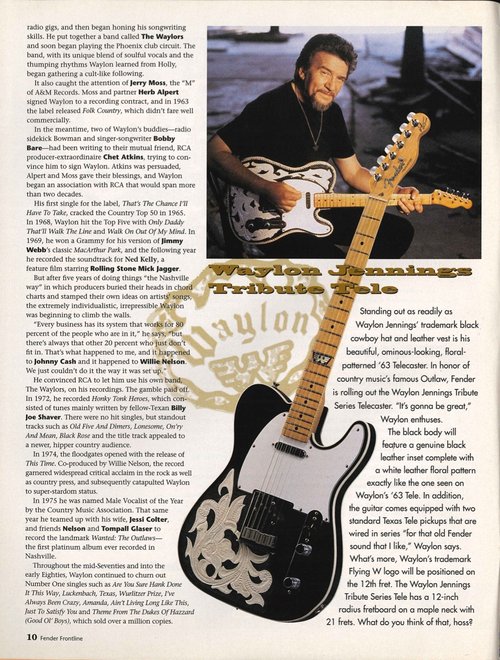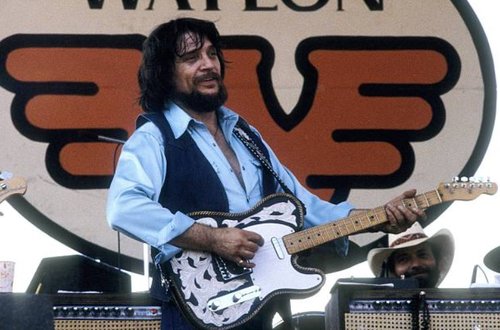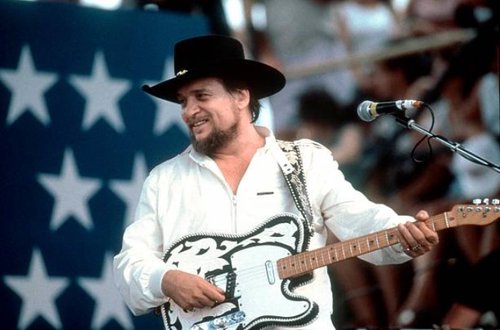 Waylon Jennings died 13/02/2002.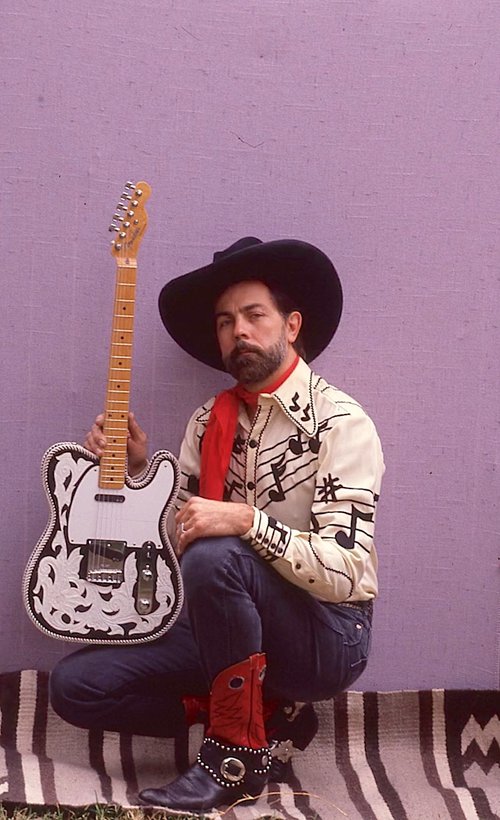 Michael Stevens with Waylon Jennings Telecaster.