Electric
Fender 2005 Stratocaster '56 RI "Obey" by Shepard Fairey Masterbuilt by Todd Krause
Fender 2005. Stratocaster '56 RI Relic "Obey"
Masterbuilt by Todd Krause.
Artwork by Shepard Fairey.
Custom Shop.
1 Piece Maple Neck and Fretboard.
Chrome Hardware.
1 of the only 6 "Obey" Stratocasters ever built.
#R26409.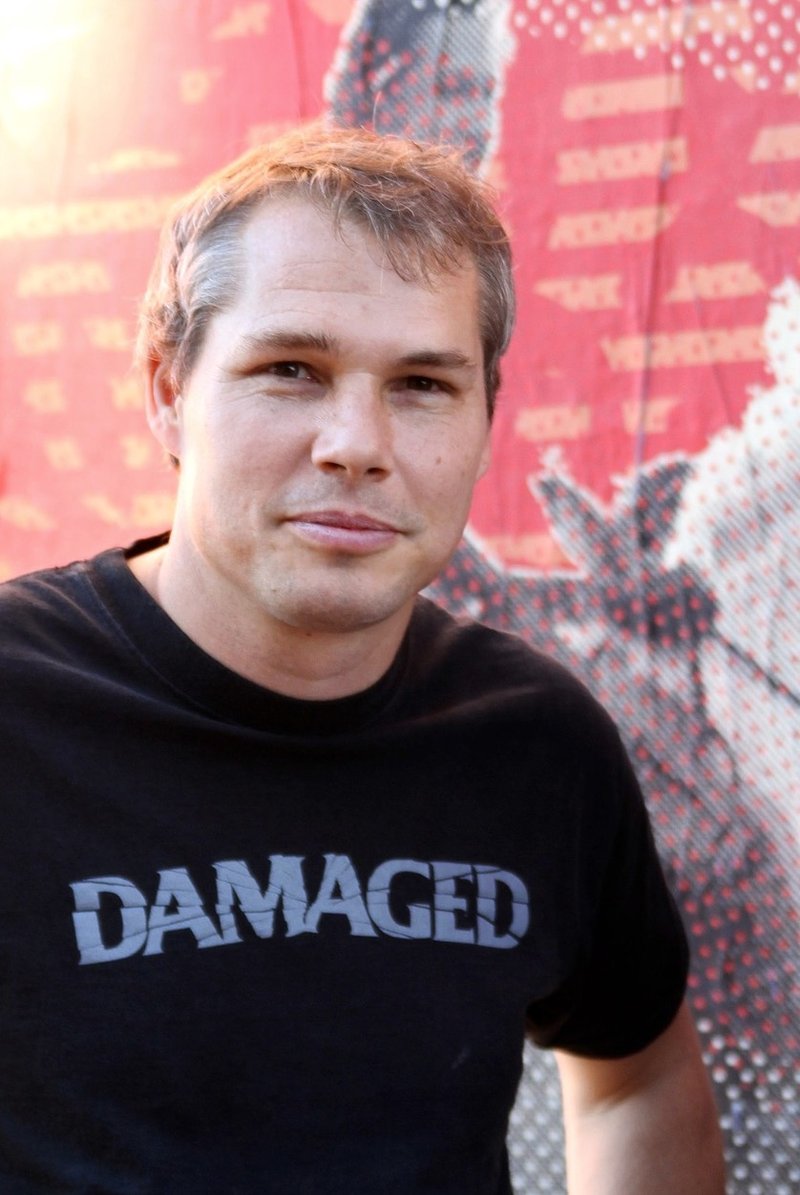 Shepard Fairey in 2011.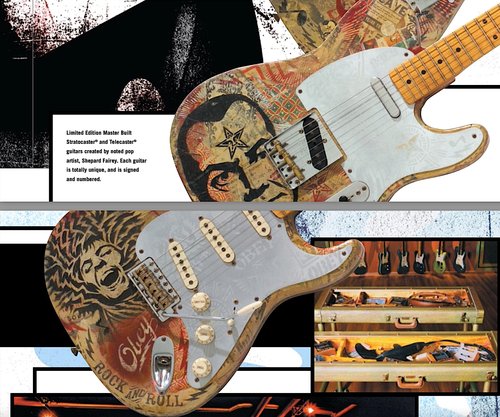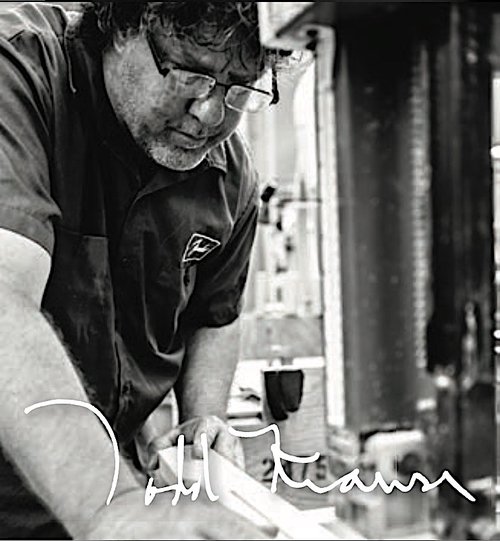 Todd Krause Master Builder.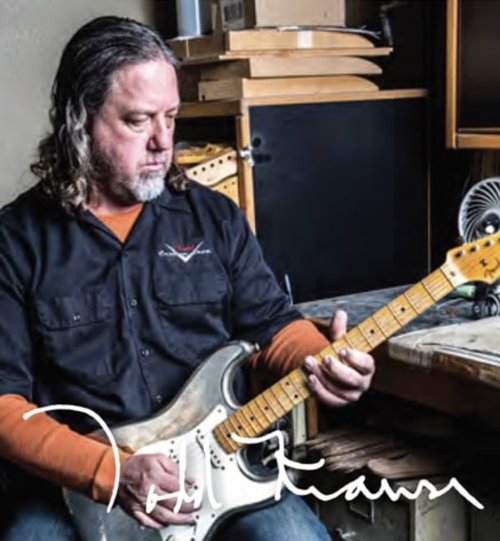 Todd Krause Master Builder.
This is one of the Limited Edition Shepard Fairey Stratocasters that were Masterbuilt by Todd Krause in 2005.
Shepard Fairey worked on 13 guitars only; 6 Stratocasters and 7 Telecasters
Each guitar features unique artwork done by Shepard Fairey, a well known artist most famous for the Obama "Hope" artwork he created in 2008 for his campaign.
No two guitars are the same though each features a selection of the icons that Shepard has been known to use.
Each guitar was hand-signed on the back of the body by Shepard Fairey and bears the stamp of the Masterbuilder, Todd Krause, on the back of the headstock.