Electric
Gibson 1987 Les Paul Standard '60 RI "Duran Duran" Artwork by Patrick Nagel & Painted by Greg Rich ©1990
Gibson 1987 Les Paul Standard '60 RI "Duran Duran"
Custom Shop Original
Painted by Greg Rich ©1990.
Artwork by Patrick Nagel.
EMG style passive pickups & Black Hardware.
Painted and signed by Greg Rich with Patrick Nagel's illustration used by Duran Duran for the 7-inch Japanese Single "My Own Way" released in November 1981 by Toshiba-EMI.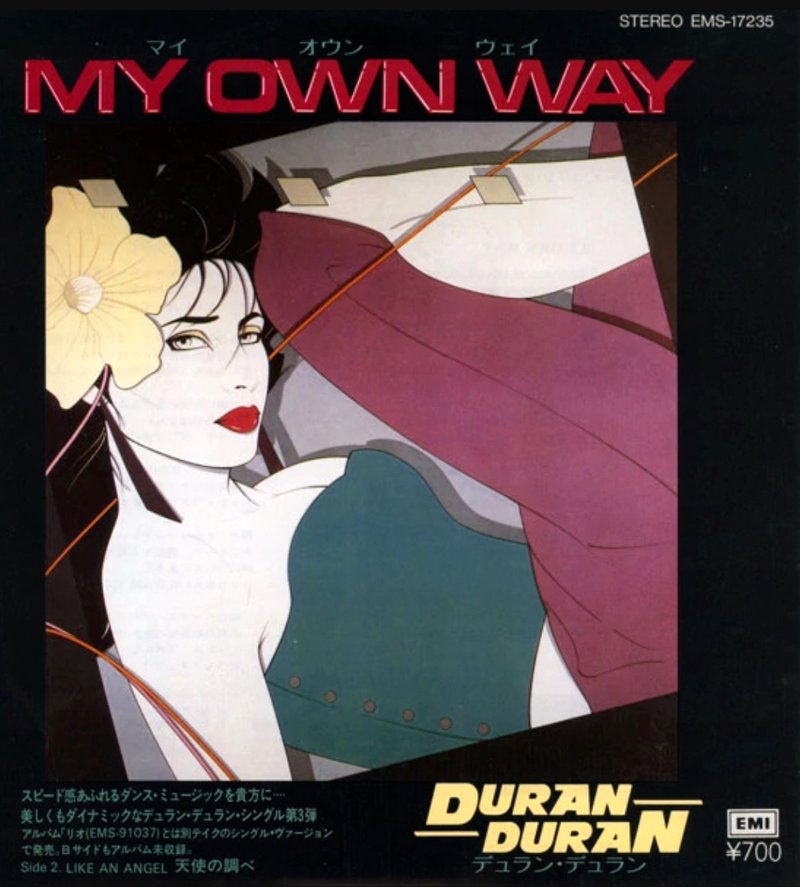 Nagel's first attempt, known as "NC 9", was rejected for the LP album RIO, but was used for the picture sleeve of the 7" single "My Own Way" in Japan. This unique image has also finally been considered for the inner booklet of the 2001 gatefold cardboard CD remaster RIO Album.
Patrick Nagel signed the illustration for Duran Duran LP "RIO" released in May 1982. The "RIO" album became a gold record in the United States on March 1st 1983, a platinum record on April 26th 1983, and then a double platinum record.
Still in the United States, it ranked 6th on the Billboard 200 on June 5th, 1983. "RIO" will stay on the Billboard 200 for 129 weeks - almost two and a half years!!!
Patrick Nagel (November 25, 1945 – February 4, 1984) was an American artist and illustrator. He created popular illustrations on board, paper, and canvas, most of which emphasize the female form in a distinctive style, descended from Art Deco and Pop art.
He is best known for his illustrations for Playboy magazine and the pop music group Duran Duran, for whom he designed the cover of the best-selling album Rio, which has been acclaimed as one of the greatest album covers of all time.