Electric
Fender 1997 Stratocaster Aluminum Egyptian Masterbuilt by Greg Rich
Fender 1997. Stratocaster Aluminum Egyptian Masterbuilt by Greg Rich.
Aluminum Engraved Chrome Plated then Gilded Body & Pickguard inlaid with Multicolour Enamels and various Rhinestones.
Maple Neck with Rosewood Fretboard entirely covered with mother of pearl and inlaid with stylised views of the Egyptian Pyramids at night and day.
Pickups with white covers and gilded pole pieces.
All Gold Hardware.
Greg Rich created 3 different Egyptian Stratocasters.
This one was built for the Tsumura collection.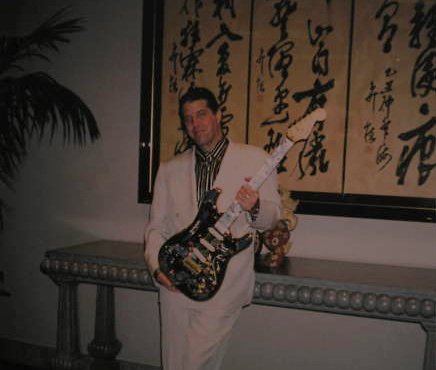 Greg Rich with the Egyptian Strat at Tsumura's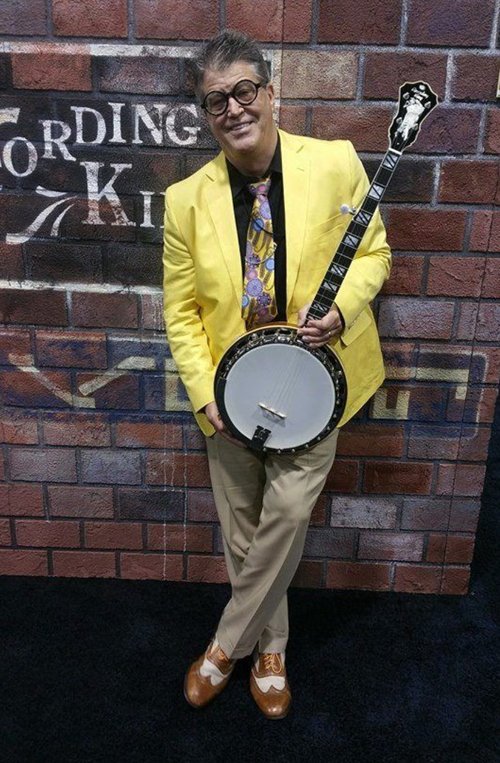 Greg Rich.