Electric
Roland 1984 GR-707 EX-Pål Waaktaar-Savoy/a-ha
Roland 1984. GR-707 EX-Pål Waaktaar-Savoy of a-ha.
Pål Waaktaar Savoy a.k.a Paul Savoy, co-founder of the globally embraced group a-ha.
Pål Waaktaar Savoy.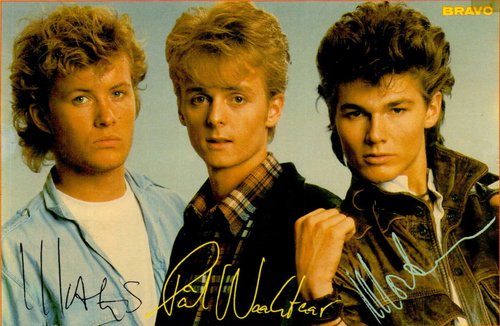 Mags Furuholmen, Pål Waaktaar Savoy, Morten Harket.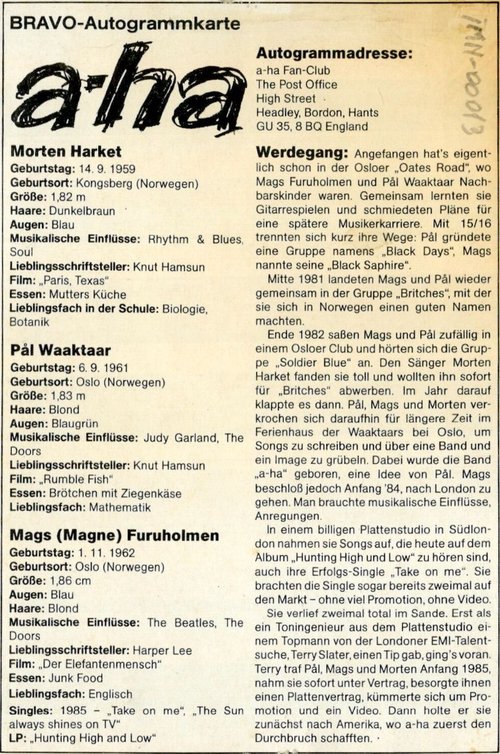 Guitar + GR-700 Synthetiser.
The GR-700 is a stomp-box guitar synth with the same synth engine as the JX-3P. The G-707 is the flashy guitar controller which connects to the 700 via 24 pin cable. On the 707 guitar are knobs for the cut-off edit and LFO modulation! So now you can play synth sounds with the guitar instead of a keyboard.
The GR-700 is a six voice polyphonic with two DCO's per voice which means analog oscillators and sounds with digital stability and control. The typical assortment of a resonant lowpass filter, ADSR envelope, LFO and oscillator sections are here with easy and straight-forward programming.
The GR-700 and G-707 are used by Cirrus, Tim Skold with MDFMK, Amir Derakh of Orgy, Charlie Singleton of Cameo, T.G.Noyes, King Crimson, Sigue Sigue Sputnik, Andy Summers of the Police and Pål Waaktaar-Savoy of a-ha.
Roland's commitment to guitar synthesis took a wild and unexpected turn in 1984 with the introduction of the GR-700 guitar synthesizer, and the G-707 guitar. In its previous incarnation, Roland had conservatively leaned on the knowledge and experience of Fujigen to produce guitars with familiar shapes and sounds: the Les Paul like G-303/808 and the familiar Fender designs of the G-202/505.
• The G-707 was simply a guitar of the kind no one had ever seen, a strikingly original instrument in the generally derivative guitar market. Its 25 1/2" scale neck, and dual humbucker pickups, put it in the "super strat" category, but the wild body shape and stabilizer arm went places no major manufacturer had ventured before. I have yet to meet a person who has actually played the G-707 who did not remark on the ease and playability of the G-707 guitar. The ABS stabilizer bar really works to tame the inconsistencies of a guitar neck, if you can get past the visual effects.
Amazing link about Pål Waaktaar Savoy:
https://sonicscoop.com/paul-savoy-of-a-ha-inside-his-soho-song-incubator/